Reinhard Pohorec is a young enthusiastic professional in the sensory field and world of exceptional food and drinks.
At the age of 27 he has gained wide recognition as one of the most innovative and passionate international experts on everything related to smell, taste, aroma and flavour, always with a particular focus on multisensory experiences and the interdisciplinary interpretation of the finer things in life.
Starting his "spirits journey" via the WSET "Diploma in Wines and Spirits", Pohorec has won numerous awards including World Class Bartender Austria, World's youngest and Austria's first ever Cognac Educator by the BNIC, World's youngest Sherry Educator by the Consejo Regulador in Jerez, Certified Advisor of Spirits, Mixology Newcomer of the Year, Sake Sommelier and Most Innovative Bartender by renowned Falstaff Magazine.
Having created the independent company "Reinhard Pohorec e.U. – spirits journey", he is a polymath working closely with the world's most admired and influential producers, distilleries, international spirits companies as well as luxury hotels, restaurateurs, gourmet publications, top chefs, perfumers and designers.
"In the 21st century, everybody is in hospitality business."
My Philosopy
Living in a world of smell and taste, I am a visionary perfectionist, passionately and truly committed to highest quality in everything I do.
It is my love for inspirational work with magnificent people and produce that constantly motivates me to strive for success, improvement and indulgence. Each and every person, situation or necessity is different, therefore requires customized, tailored solutions and 100% individualized concepts.
By blending all the essential ingredients of a company, business model, clientele and philosophy, together with you I will create experiences that are most authentic and entirely unique.
"I have the simplest of tastes. I am always satisfied with the best."
The essence of spirits journey is the most professional approach to sensory research, creative development and immersive implementation.
Workshops, inspirational seminars, consultancy and writing – be it in Food and Beverage or any other industry – because "nowadays everybody is in the hospitality business."
Get in contact to unleash powerful sensitivity and consummate hospitality upon your life and organization.
---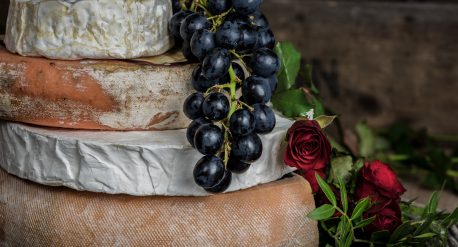 Photos and original publication via bitterbooze.com From time to time it's just about right to leave behind the beaten tracks,